Decentralization, Decoupling, and Intelligent Agents
The Future of Work is arriving ahead of schedule due to the pandemic.  What does this landscape look like and how do we navigate it?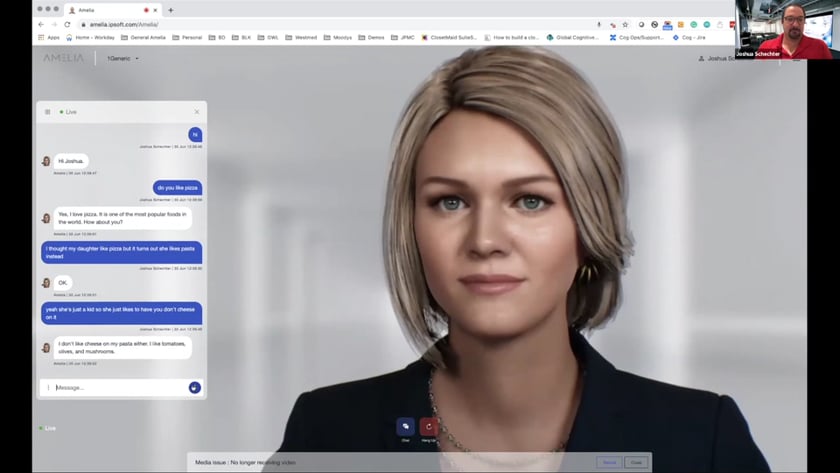 30 June, 2020
Moderator: Frode Odegard, Founder Post-Industrial Forum and CEO Post-Lean Institute
Panelists:
Dr. Julie M. Albright, Digital Sociologist, USC
Robert Dugdale, Sr. Director of Client Services, IPSoft
Amelia Demo by Joshua Schechter, Director of Cognitive Delivery and Implementation, IPSoft
This discussion references concepts discussed in the London and Silicon Valley launch events. See here for videos from the Silicon Valley launch. You may also be interested in this white paper on the post-industrial transition.
Topics discussed include:
How is the day-to-day work experience changing?
What is the impact on families and relationships?
How can leaders lead effectively when hierarchies are replaced by self-organizing networks?
Your new AI coworkers
Will we still need managers?
Is there still a need for physical togetherness at work and if so, how do we meet it?
How do we avoid "Zoom Fatigue" and stay fresh?
How can we keep people engaged without being too intrusive?
How will our local communities be affected as work changes?
What practical, cultural, and political hindrances will we face?
Dr. Julie M. Albright is a digital sociologist who has spent her career looking at the digital transformation of society. She is a lecturer at USC in the Viterbi School of Engineering and the Applied Psychology Departments, where she teaches courses on interactive media and sustainable infrastructure.
Dr. Albright's newest book explores the impacts of digital technologies on traditional social structures and behaviors. "Left to Their Own Devices: How Digital Natives Are Reshaping the American Dream" was published in April 2019 and chosen a Bloomberg Top 30 Book of the Year.
Dr. Albright is widely sought for her insights on how technology is shaping society. She has appeared on many national television programs including the Today Show, CNN, NBC Nightly News, Nat Geo, CBS, and NPR. She has also been quoted in The Wall Street Journal, the New York Times, Time Magazine, and Newsweek, among others. She recently gave a TEDx talk in Boulder, CO.
Robert Dugdale is Senior Director of Client Services at IPsoft, a global Autonomic Services provider specializing in Digital Employees.  Robert has been in the high tech industry for 21+ years and with IPsoft for 5.5+ years.  Robert has assisted his clients while working for companies such as Hyperion Solutions, Sun Microsystems, Oracle, EMC, and Software AG.
IPsoft has more than two decades of experience building and delivering advanced automation and conversational AI platforms for the Enterprise.  What began with a vision from their founder and CEO Chetan Dube has manifested into a company with global operations in 15 countries and industry-leading solutions.
IPsoft's technology impacts more than 500 of the world's leading brands, including global leaders in banking, insurance, telecommunications and more. By working together with their clients — leveraging human versatility, focus and teamwork, IPsoft works to make business better.
Frode Odegard is a thought leader in post-industrial management science. His major focus is on how corporates, investors and policymakers can best navigate humanity's transition to a post-industrial civilization and economy.
A serial entrepreneur since his high school years, Frode's multi-disciplinary background stretches from theoretical computer science to the boardroom. He has a deep background in organizational design and a passion for history, linguistics, disruptive technologies, and philosophy. When not at work on post-industrial management tools, he is in the dojo practicing traditional Iwama style Aikido.
About the Post-Industrial Forum
Brought to you by the Post-Lean Institute in collaboration with industry partners, the Post-Industrial Forum is a unique global community with the purpose of developing and promoting a better understanding of the post-industrial transition and how to navigate it. Members include corporate executives, board members, investors, entrepreneurs, policymakers, and experts in various fields.