How do businesses continue their transformation efforts amid a pandemic, a worldwide recession, and social unrest?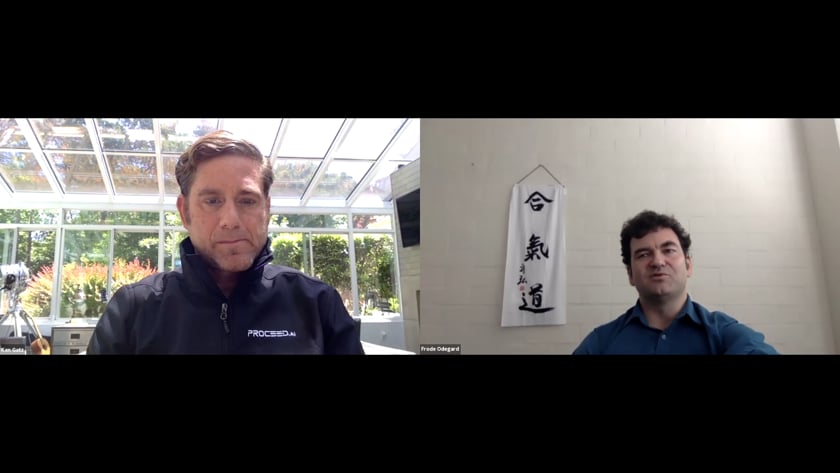 16 June, 2020
Fireside chat with Frode Odegard,
Founder Post-Industrial Forum and
CEO Post-Lean Institute
Interviewer: Ken Gatz, CEO, ProSeeder
This discussion references concepts discussed in the London and Silicon Valley launch events. See here for videos from the Silicon Valley launch. You may also be interested in this white paper on the post-industrial transition.
Topics discussed include:
The pandemic's impact on major industries
How industry transformation is accelerated
New consumer behaviors: what will stick?
The post-pandemic workplace
How education is changing
Decentralization versus regionalization
Policy intervention: the good, the bad, the ugly
Strategies for recovery and restoring growth
The impossible choices leaders face
Ken Gatz is the Founder & CEO of Proseeder Technologies, an enterprise platform for Corporate Venture and Innovation. A serial entrepreneur, Ken previously co-founded BioIVT, a life science tools and bioinformatics company which exited to a private equity firm in 2013.
Ken is skilled in Technology, Law, Life Sciences, Capital Markets, Corporate Venture and Innovation. Ken has a JD focused in International Business Law from Quinnipiac University School of Law. Ken has completed the Stanford GSB LEAD program in Corporate Innovation 2019.
Frode Odegard is a thought leader in post-industrial management science. His major focus is on how corporates, investors and policymakers can best navigate humanity's transition to a post-industrial civilization and economy.
A serial entrepreneur since his high school years, Frode's multi-disciplinary background stretches from theoretical computer science to the boardroom. He has a deep background in organizational design and a passion for history, linguistics, disruptive technologies, and philosophy. When not at work on post-industrial management tools, he is in the dojo practicing traditional Iwama style Aikido.
About the Post-Industrial Forum
Brought to you by the Post-Lean Institute in collaboration with industry partners, the Post-Industrial Forum is a unique global community with the purpose of developing and promoting a better understanding of the post-industrial transition and how to navigate it. Members include corporate executives, board members, investors, entrepreneurs, policymakers, and experts in various fields.